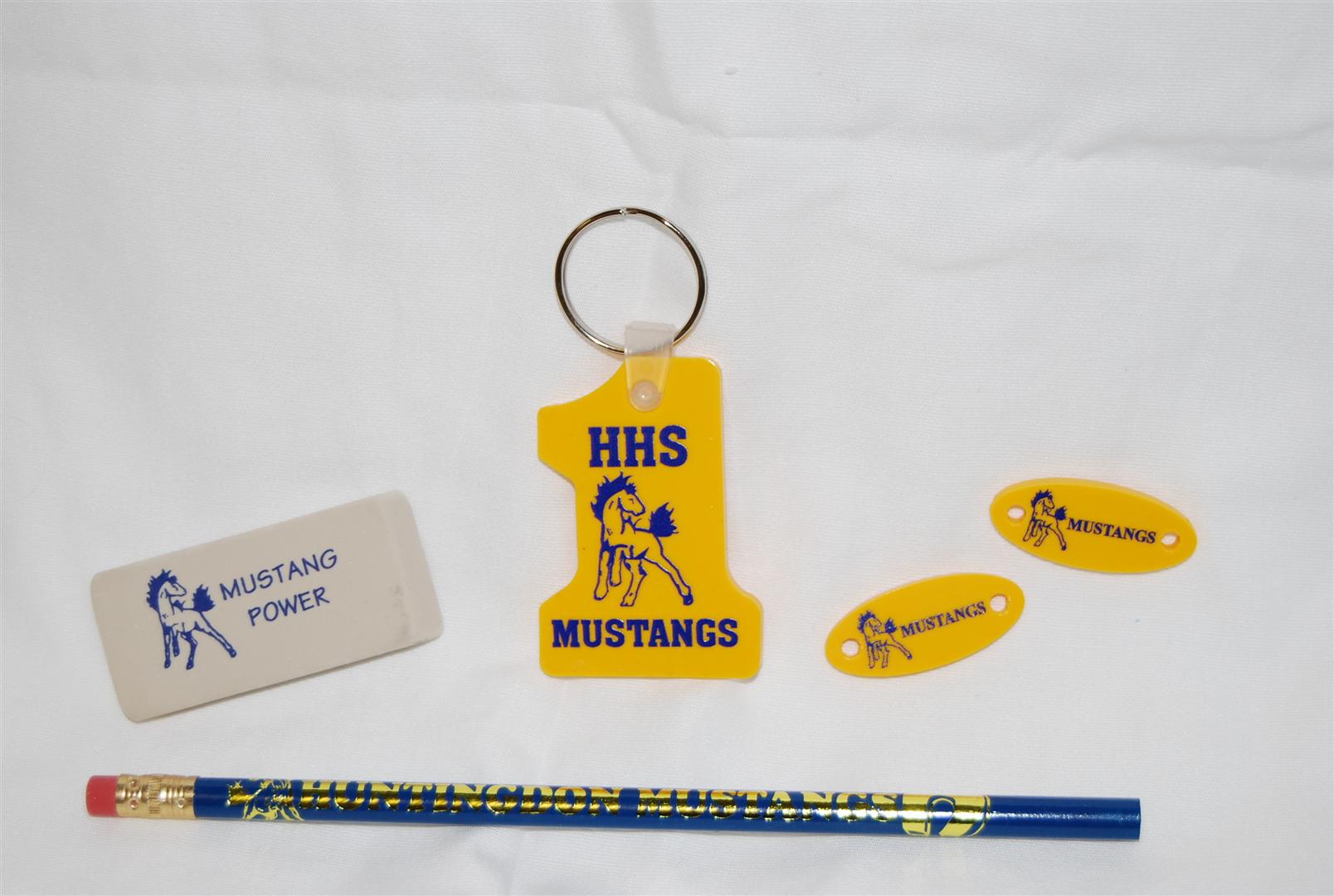 The HPS store is open Monday through Friday from 7:45 - 7:50 a.m. If your child needs supplies such as pencils, erasers, notebooks, or folders, they can stop by on the way to their classroom.
The prices are as follows:
Pencils $.25 to $.50
Mustang Erasers $.75
Crab Erasers $.75
Rocket Erasers $1.00
Notebooks $1.00
Folders $1.00
Just for Fun:
Mustang Shoe Tags $2.00
Coming Soon:
Mustang Backpack Key Chains $2.00
Cupcake Erasers $1.00
All proceeds from the school store benefit our school by purchasing equipment and providing programs for the students.